We've Succeeded in Creating
The Healthiest Water in the World!
We've Succeeded in Creating
The Healthiest Water in the World!
Hear from our CEO, Mr. Joe Boccuti.
The science
The science
of healthy water
of healthy water
Water that's free of contaminants is essential for health. Insist on dual Ultra filtration.
PURITY
The American diet is filled with loads of acidic foods. Do your body a favor and help balance out your pH by drinking alkaline water.
PH Levels
There are over 1000 clinical studies on the benefits of hydrogen water. Discover ways to increase your energy, lose weight and promote overall health by adding hydrogen-rich water to your healthy lifestyle.
Molecular Hydrogen
Most water is oxidizing, and oxidation is the what causes aging. Water with a negative ORP is anti-oxidizing and extremely beneficial.
ORP
Every doctor understands the benefits of antioxidants – the amazing substances that fight free-radicals from damaging our cells. Previously antioxidants were only found in plant-based foods, but now it's easy to get a daily dose of antioxidants in a refreshing glass of Tyent hydrogen-rich water.
Alkaline Water
What's in it for you?
What's in it for you?
Athletic Performance
Athletic Performance
Healthy Body
Healthy Body
Why Tyent?
Why Tyent?
We realized from the very beginning that we had a decision to make as we set out to create the highest-quality water ionization system in the industry.
ISO Certifications
Our manufacturing facility is both ISO 9001 and 14001 certified. The International Standards Organization (ISO), is responsible for certifying facilities for quality and consistency in product manufacturing. ISO certification ensures the lowest possible defect rates and confirms that the manufacturing facility operates in a manner that is safe for workers and the environment.
TUV
TUV - This mark gives evidence that the essential safety requirements of the product have been fulfilled and the production has been inspected by the impartial organisation TÜV Rheinland Product Safety. The TYPE APPROVED mark shows both the manufacturer and the consumer that the product meets the required safety standards.
CB Certifications
CB - The International Electrotechnical Committee for Conformity Testing to Standards (IECEE) established the CB Scheme for Electrical Equipment. It is an international system for acceptance of tests. The CB Scheme - or CB Agreement - is a multilateral agreement among participant countries and certification organisations utilising a CB Test Report issued by one of these organisations.
CE Certifications
CE - The CE insignia is a mandatory conformity mark on many consumer products. The CE marking certifies that a product has met consumer safety, health or environmental requirements.
BBB Accredited Business
Tyent's belief is that reputation is everything and should be well-guarded. BBB ratings are an important factor to consider before you decide who to do business with. Tyent has an A+ rating with the BBB, and after selling thousands of units, our customers continue to tell us how great our customer service is!
Our Other Certifications
At Tyent USA we have earned all the highest certifications for our products confirming our superior quality. All our certifications have been received from external assessment agencies ratifying Tyent products meet the stringent international safety, environmental and health standards. See the full list here.
World's
first

of its kind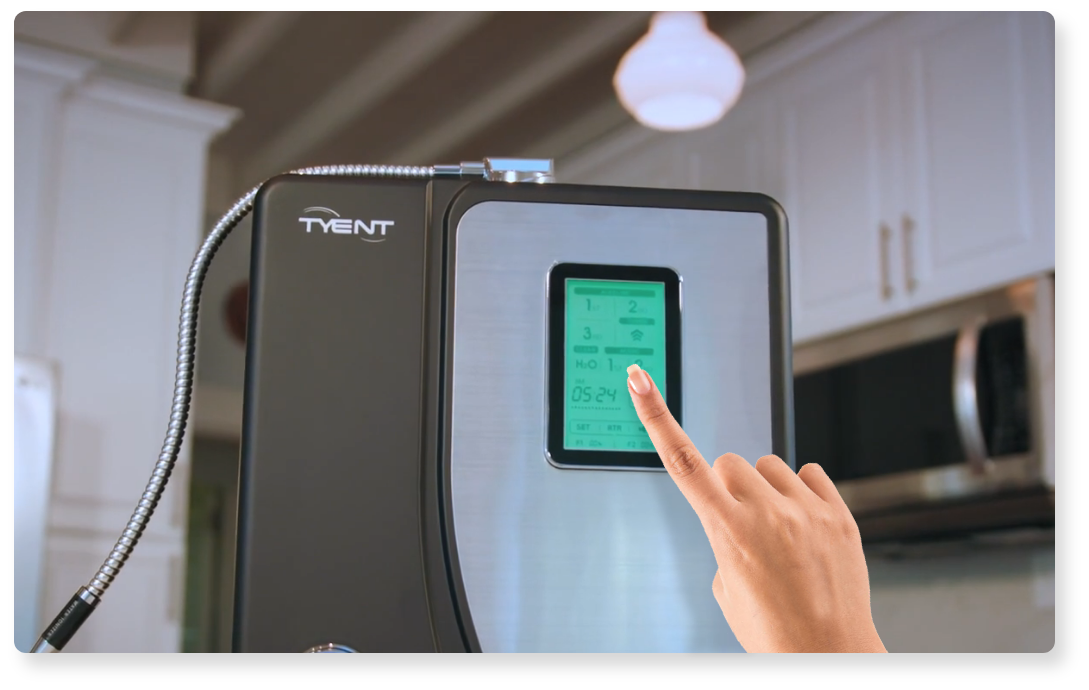 World's
first

of its kind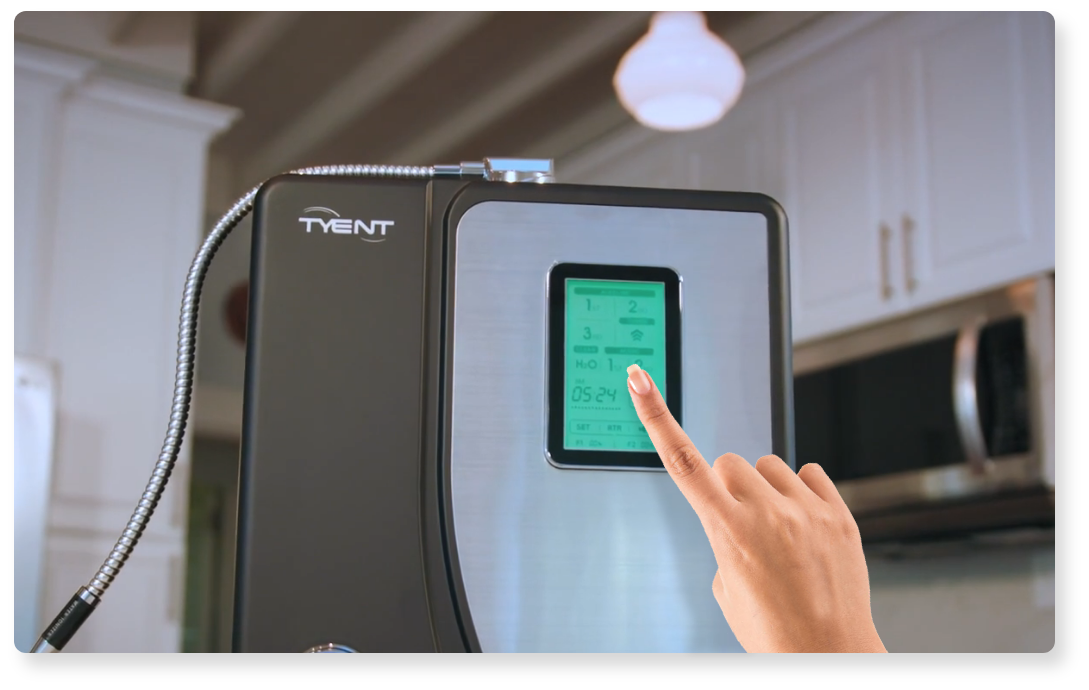 Tyent's SHG-1
Industrial Grade Sanitation
A device that electrolyzes water and small quantities of salt to produce an environmentally friendly sterilizing water solution (Sodium Hypochlorite).
The solution produced is commonly used in areas that require sterilization and disinfection as it has strong sterilizing power especially against germs and viruses, including resistant bacteria and COVID19. This is an innovative HACCP product that provides both sanitation and safety as well as solves the problem of handling harsh, toxic chemicals that are bad for our skin as well as our environment.