When people talk about the benefits of drinking ionized water, guess which one they mention first? How much energy they have!
There are so many benefits to drinking hydrogen water, but let's face it – increased energy is the thing that we all can use more of!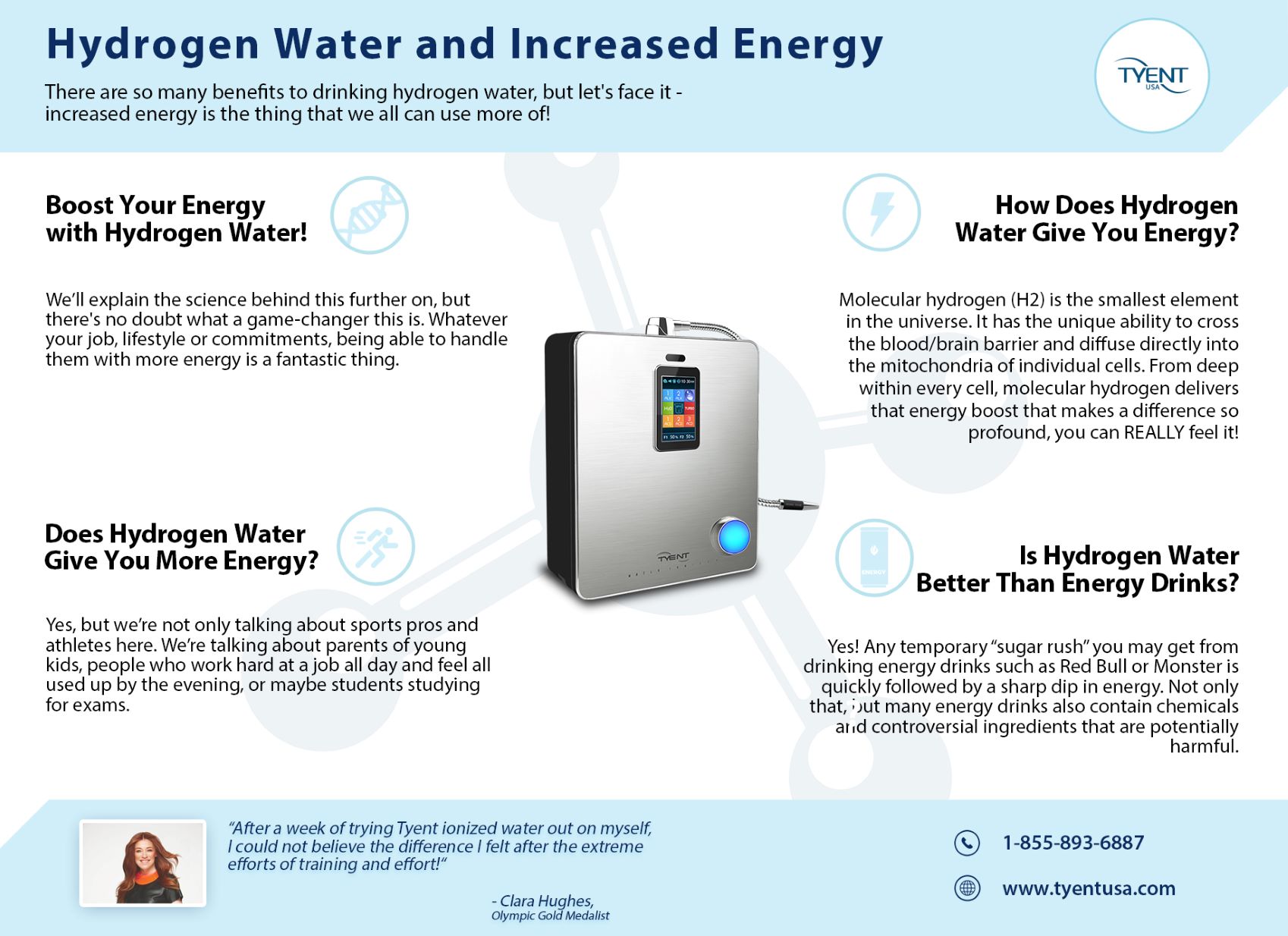 Does Hydrogen Water Give You More Energy?
How Does Hydrogen Water Give You Energy?
Is Hydrogen Water Better Than Energy Drinks?
Where Can I Get Hydrogen Water to Boost My Energy?
Boost Your Energy with Hydrogen Water!
We'll explain the science behind this further on, but there's no doubt what a game-changer this is. Whatever your job, lifestyle or commitments, being able to handle them with more energy is a fantastic …